Enjoy the wonders of your sight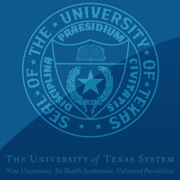 Keeping You Healthy
Vision benefits are not just for individuals who wear glasses or contacts. A comprehensive annual eye exam is important for everyone at every age to help maintain healthy eyes and vision, and for your overall wellness. In fact, a comprehensive eye exam can provide an early diagnosis of vision and eye issues, health conditions, and systemic diseases, including:
Blurred vision
Computer Vision Syndrome
Diabetes
High blood pressure

High cholesterol
Glaucoma
Cataracts
Cancer
Discount Features
Discounts on Covered Materials
These discounts apply to the glasses that are covered under the vision benefits.

Frames: 20% off amount over allowance
Lens options: 20% off retail
Progressives: 20% off amount over coverage

Discounts on Non-Covered Exam and Materials
Superior Vision offers discounts on an unlimited number of materials after the member has utilized their covered benefit.

Exams, frames, and prescription lenses: 30% off retail
Lens options, contacts, miscellaneous options: 20% off retail
Disposable contacts: 10% off retail

LASIK
Superior Vision has a nationwide network of independent refractive surgeons and partnerships with leading LASIK networks who offer members a discount. These discounts range from 5% 50%, and are the best possible discounts available to Superior Vision.
Members should refer to their Certificate of Coverage for a complete definition of the discount features. Discounts are subject to change without notice. Discounts do not apply if prohibited by the manufacturer. Contact Lens Fitting exams are not subject to discount features.
1 Discounts and maximums may vary by lens type. Please check with your provider.